I couldn't just explain how happy I am today because for the second time around, the Fairy Hobmother visited me! With that, I'm planning to give him a one big hug for all the great wishes he has been granting me.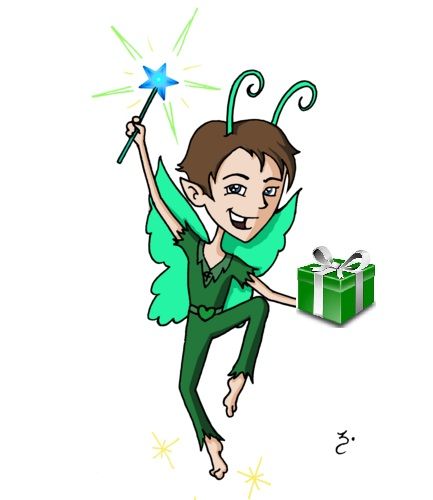 His last visit truly marked a special part in my life. More than the gifts that he has been granting, his presence and positive aura are indeed influential. I would like to take part of his journey by spreading the good news to you guys and why don't you follow his twitter account now and make yourself aware of his whereabouts. He showed me some home appliances and I think I would be very happy to have that awesome stainless fridge.
Who knows he is at the moment reading your comments guys and is currently choosing the blog he is going to visit next. Here's a tip, he like people who would like him as well and I assure you he is really generous.