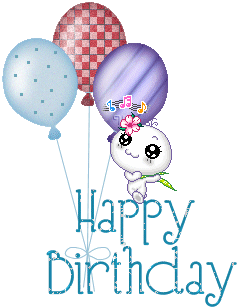 It's my mom's birthday today, and she's 64 years old. Although she does not know anything about computer, nor blogging for that matter, I would like to announce to the world that even though how much I hated her, I will always love her no matter what. Ironic isn't it? But I know each and everyone of you feels the same way for their parents.
We'll be celebrating her birthday the usual family way, our family's way — HANDAAN! My mom invited her cousins before and we are hoping that they will come. Of course, right now, I don't have the pictures with me yet, but I'll be editing this post right after I take some photos of our small family feast.
Anyway, happy 64th birthday Mama! May you have more birthdays to come! I love you.