I didn't know that we have chili pepper in our home garden… Yesterday, we had fried fish for launch. I saw my dad went to the garden and as he came back to the lunch table, I saw some green chili peppers in his hand. I asked him where he got them and he told me that he picked some in our garden. I was intrigued so I looked for the plant and took a picture of it. LOL!
Here's a proof that we have chili pepper in our little garden!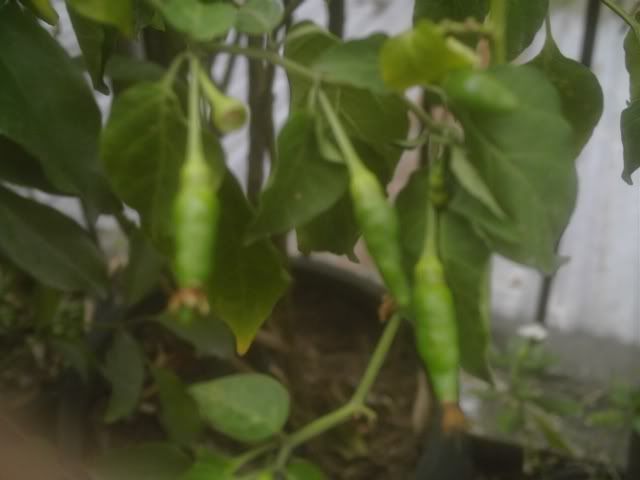 Cool eh? My dad told me that the seed was probably planted by birds that were flying around the garden. They must have dropped some seeds on their way.