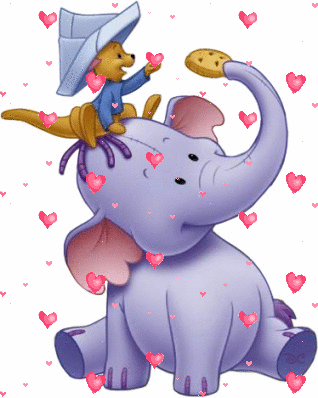 Lumpy dumpy dee dee, Lumpy dumpy dee dee, Lumpy bumpy dee dee, Heffalumpy like me…
Okay, I'm not really sure of the lyrics but you know that song right? Well if you don't I suggest you watch this video of Lumpy's Song. It's from YouTube.
Anyways, I just wanted to share to you that video because that is my baby Julie's favorite song. Every time she sees me using the laptop, she would keep pointing at me and the laptop, which means that I MUST play that video, or else she will go berserk. LOL! Most of the times, when she wakes up first thing in the morning, all she asks is to watch that video, or sometimes even Barney's video. Hahaha! She just loves to watch any musical videos.
She calls Barney "Ba-ni", and Lumpy "A-pi". She may not be able to pronounce the words right but I'm just so happy that she keeps awfully quite and laughs along with the shows. Hehehehe!
My baby is growing up so fast… *sigh*